Posted by Mark Clements on 5th Nov 2021
What goes into a game table design?
Have you wondered how someone makes or designs a game table that is unique in the marketplace today? What are the important factors to consider to ensure a table looks and plays great but also stands up to the most competitive of games? Below we'll share our Vice President of Merchandising's thought process and concepts behind our 2021 game table release!
Pacer - 5' Air Hockey Table
After a thorough review of the top 5' air hockey tables currently available in the market, I realized very quickly that a void existed. Customers liked many of the table designs and styles, however their performance was disappointing and did not meet expectations. Many of the tables were equipped with defective electronic components, inadequate air blowers, warped play surfaces and lackluster leg support. This inspired me to design and develop a superior air hockey table that not only looks good but performs excellent. The Pacer's compact design and sleek clean lines make for a striking appearance that will easily fit in any room, but the performance is really what separates the Pacer from any other model in its class. Featuring upgraded electrical components, a high-powered UL listed air blower system, sturdy leg support and a flat, super-slick game surface, the puck streaks across the surface providing one of the most exciting game experiences on the market today. Guaranteed to exceed your highest expectations!
Metro - 5' Pool Table with Bonus Multi-Game Top
Multi game tables typically have a childish graphics theme or a dated industrial look that lack style and flair. My inspiration behind the Metro table was to develop a high quality, space saving design with a fresh modern furniture look that will enhance any room it is set up in. In addition to dated looking designs, many of the multi game tables being sold today feature undesirable games that are difficult to set up and have low quality, cheap playing accessories. The Metro table features three extremely popular games and high-quality accessories for each game. It is super easy to change from one game surface to another maximizing the amount of fun, excitement, and variety your game space can provide. Certain to be the preferred gathering spot for upcoming parties and family events!
Ashford - 6' Portable Folding Pool Table
Smaller size portable pool tables have been a big part of the recent surge in popularity of pool for home recreation since no permanent space is required. During my market research, I found that many of the top competitors tables have cheap unattractive metal folding legs and downgraded accessory items, especially the pool cue length and pool ball diameter. Based on the consumer comments, people are fed up with low quality products and are looking for a better quality table that will look good and play great. When I sat down to design the Ashford table, the goal was crystal clear - develop a stylish portable pool table that looks and plays like a full size pool table, requires minimal assembly, easy to set up and take down and has quality features commonly found on much larger tournament size tables. The Ashford exceeds this goal and will not disappoint. It has a striking appearance and is packed with quality features such as sturdy folding pedestal legs, lively cushion bumpers, a premium felt play surface that delivers accurate table play and top-quality regulation size playing accessories. The Ashford table will instantly add a stylish, competitive gaming area to any room in your home.
Rockford - 7' Multi-Game Table with Benches
After reviewing the most popular combination pool table and bench sets currently being sold in the market today, it was surprising for me to learn that many competitor tables lacked style and more importantly, quality. Consumers liked the multi-functional concept but were disappointed with the poor quality. There were many customer complaints about warped play surfaces, low quality felt, unresponsive cushions and inferior accessory items. My goal was to design a high-quality table with a stylish up-to-date furniture look, featuring quality components throughout, a versatile table that can be used for a wide variety of things such as homework, crafting, competitive fun, and every day dining or Holiday celebrations. The finely crafted Rockford table set will deliver years of home entertainment and is certain to be the gathering spot for many of your upcoming family events. The Rockford table set clearly exceeds our design vision and goals!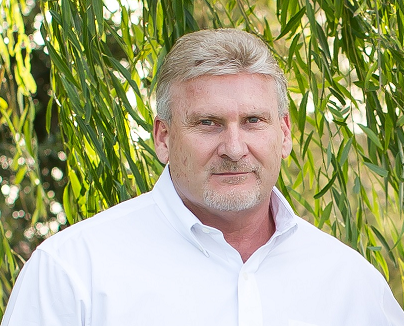 Mark Clements
V.P. of Merchandising | Freetime Fun